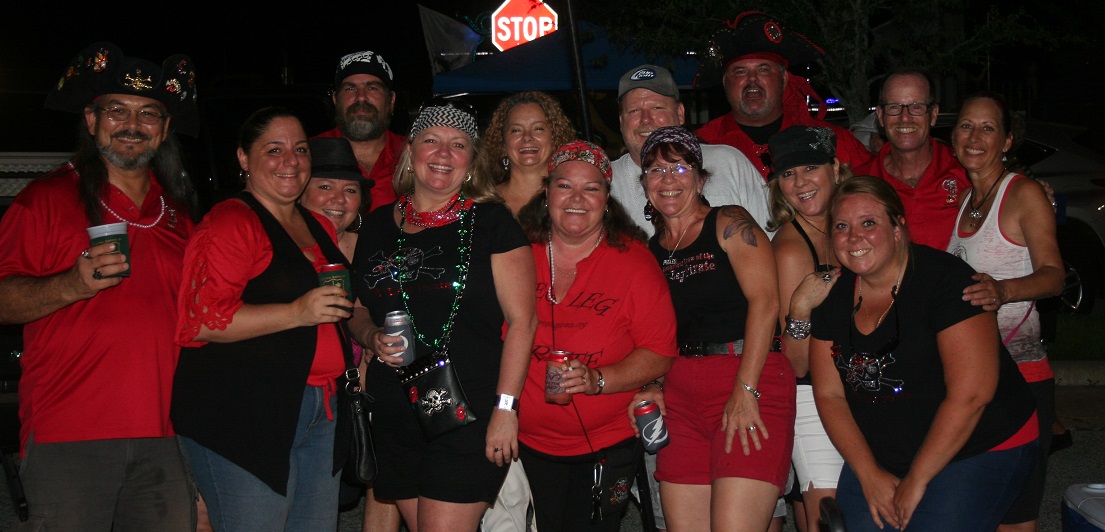 The Krewe of Sea SaveYours hosted the 3rd Annual Krewe Rush Night at Harley Davidson and Scooters Saloon in Brandon on August 13, 2016. Several of our Peg Leg Pirate Krewe members showed up to socialize, shop at the many vendors in attendance, and share the story of our charitable contributions and benefits of becoming a Peg Leg Pirate Krewe member.
Hayley, the current Peg Leg Pirate Krewe membership chair, insured our booth had plenty of information about our contributions to amputee's as well as a prize wheel that visitors could spin to win a prize. Many in attendance were people looking to learn more about Krewe life and we were able to spend some time educating them about our Kause.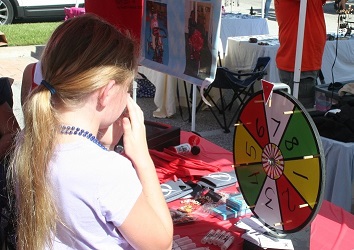 Lilly, the daughter of prospective new member spins the prize wheel


Mike and Doug spend time sharing the Peg Leg story with visitors to our tent.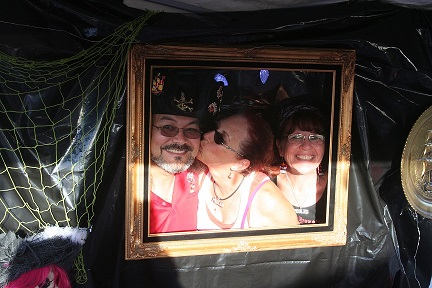 Mike, April & Laura visited Ye Royal Krewe of Charlotte de Berry and became "Pirates on the Wall

We would like to thank The Krewe of Sea SaveYours for inviting us, our Krewe members that came out to this event as well as everyone who stopped by our booth. It was a hot afternoon but a good time was had by all.
Share Article: