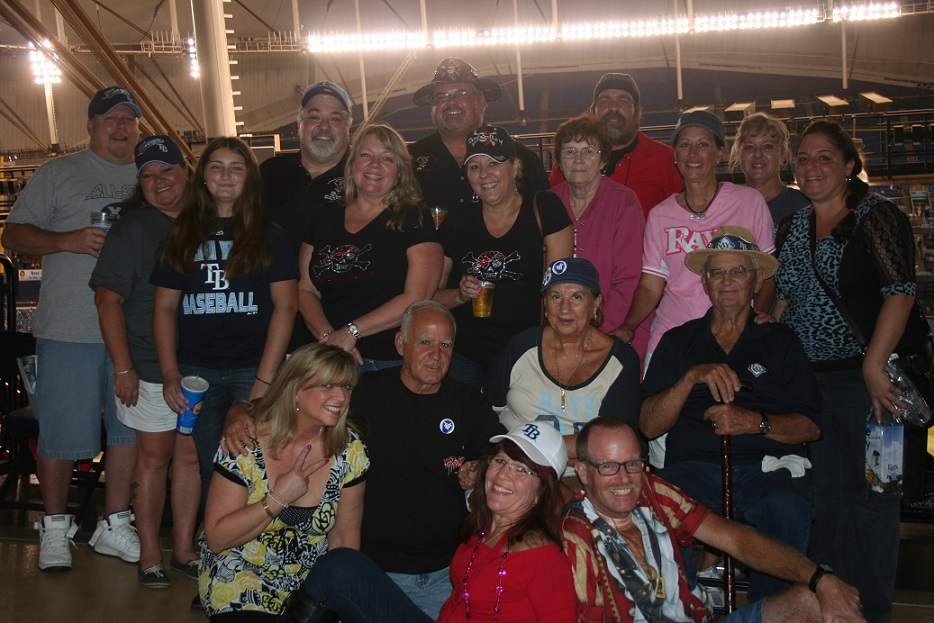 The Krewe of the Knights of Sant' Yago hosted the Half Way to the Knight Parade at the Tampa Bay Rays Game on August 6, 2016. Many Krewe's were in attendance to watch Ray's baseball on the party deck at Tropicana Field.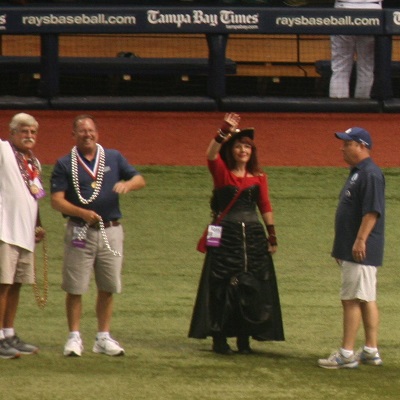 Pre-Game festivities included a representative of each Krewe in attendance being recognized on the field. Laura was chosen to represent the Peg Leg Pirate Krewe and she did so proudly wearing full garb.
The camera's turned to the Party Deck during the 7th inning stretch when members of the Krewe's in attendance led the stadium in the singing of "Take Me Out to the Ball Game".
All attending Krewe members and their guests received a Commemorative Rays themed Pin. We were treated to a victory over the visiting Minnesota Twins, a game that included 3 homeruns and a final score of 7-3. The Krewe would like to thank the Tampa Bay Rays and the Krewe of the Knights of Sant' Yago for putting on an entertaining event.

Share Article: