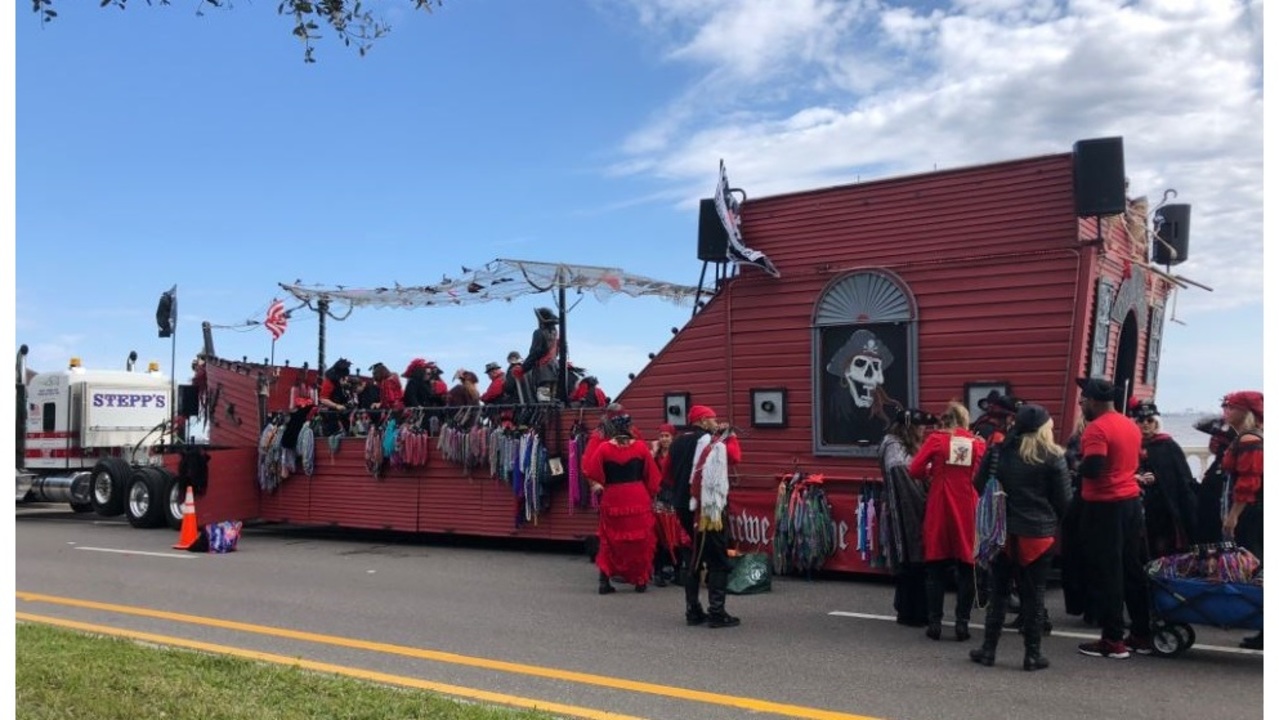 By: Lila Gross
WFLA News Channel 8
Posted: Jan 26, 2019 12:40 PM EST
Updated: Jan 26, 2019 10:23 PM EST
TAMPA, Fla. (WFLA) – Argh you ready? The pirates have invaded for Gasparilla and one special krewe isn't just here to collect booty.
The Ye Notorious Peg Leg Krewe pirates aren't just scallywags when they storm the city of Tampa, they also help kids in need.
These hearty pirates aim to help amputees, vets and the kids at Shriners Hospital.
The krewe initiated in 2004 after one of their founders was struck by a truck and lost a leg.
Today there are 65 members of this "mighty krewe with a cause."
One of those members is Bryan Sinnott, who makes prosthetics for the Shriners kids by day and he puts on his pirate hat at night.
"I've been a peg leg pirate for five years it's almost like an intermarriage between the two of us and we help each other out. It's a wonderful relationship," Sinnott said.
Check out the Peg Leg Krewe during the Gasparilla parade today during live coverage on WFLA News Channel 8.
Share Article: