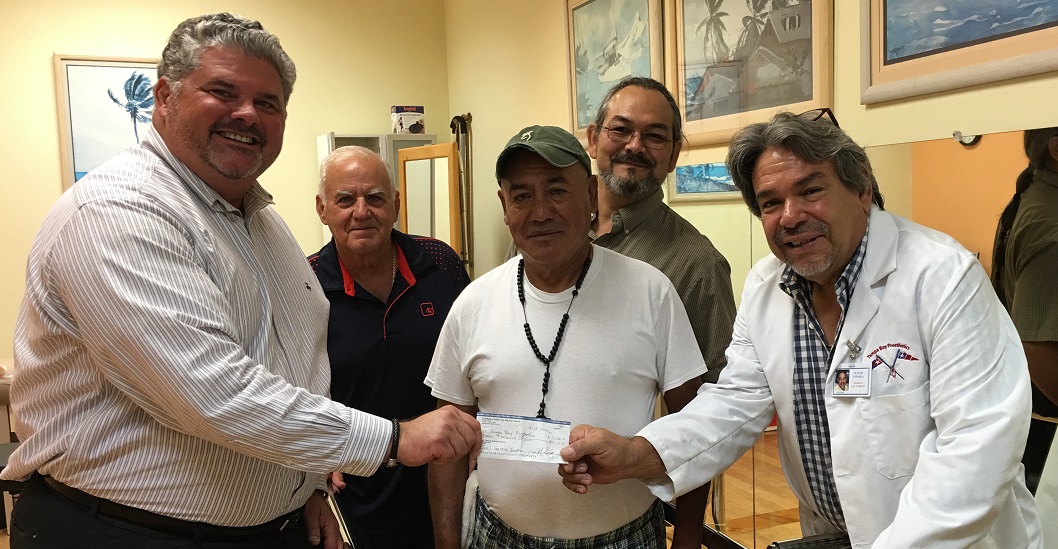 Several members of Ye Notorious Krewe of the Peg Leg Pirate were in attendance at Tampa Bay Prosthetics on Monday, August 15, 2016 to present a check for Mr. Garcia's new prosthetic. The Krewe, working in partnership with Tampa Bay Prosthetics, provided $3000.00 in financial assistance to help cover the costs of Mr. Garcia's prosthesis.
Mr. Garcia first learned of the Krewe's financial assistance opportunities though a chance encounter with Fernando Llop, a Peg Leg Pirate Krewe member, at a local flea market. Mr. Garcia suffered a below the knee amputation in November 2015 due to medical issues. After a complimentary prosthetic evaluation was performed by Tampa Bay Prosthetics, it was determined that a below the knee prosthesis would improve his standard of living both psychologically and physically.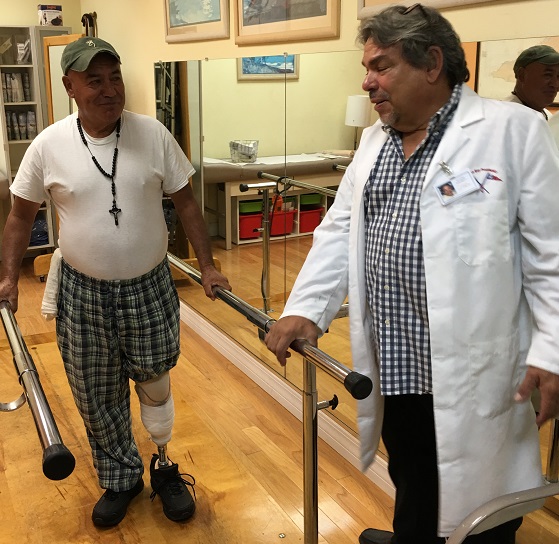 Mr. Garcia, who previous needed crutches to walk looks forward to be able to go back to work as a migrant worker. "Opportunities to help amputees like Mr. Garcia is the reason many of us joined the Krewe" said Douglas Moriarity current president of the Peg Leg Pirate Krewe.
Share Article: