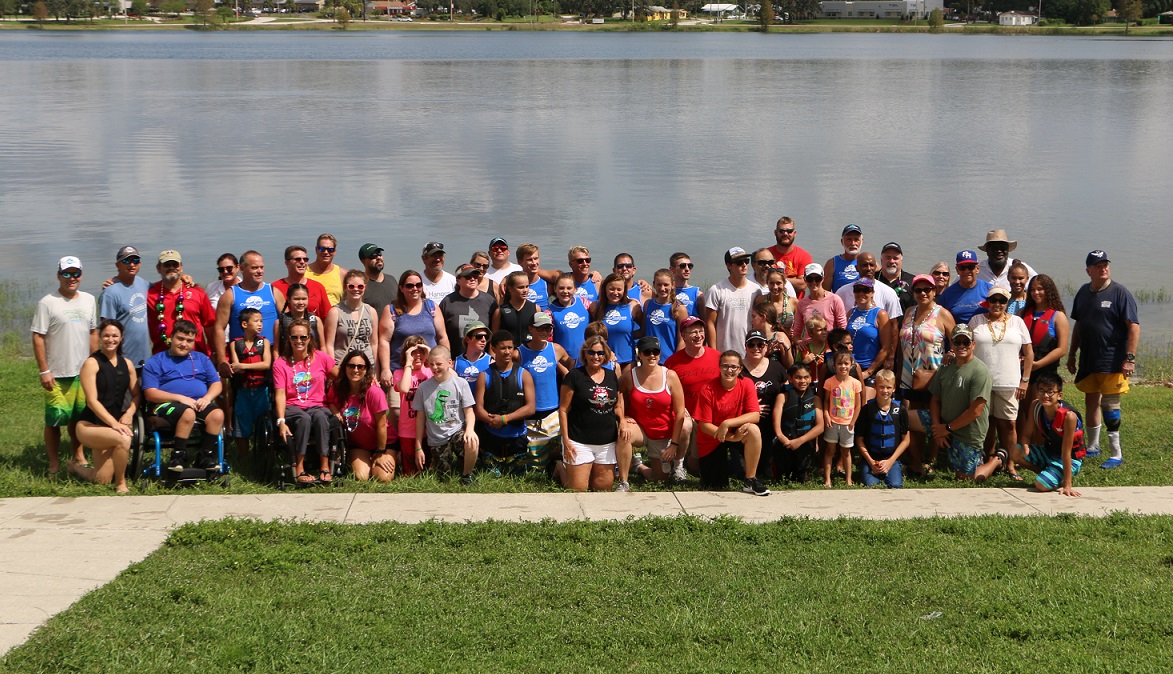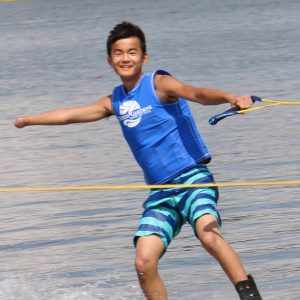 Submitted by:
Lisa Stark
Participants and Pirates alike enjoyed an awesome afternoon on Sept. 30th at "Peg Leg Pete's Day on the Water" hosted by Ye Notorious Krewe of the Peg Leg Pirate with the support of the Cypress Gardens Water Ski Team and a host of dedicated volunteers.
Brave souls, both young and old, came out to try out their skills on Lake Silver in Winter Haven, many of whom had never skied before. "We had a blast!" said 15 yr. old Jason Arroyo, who skied four times before the day was over, and whose two sisters got to ride around the lake on the oversized tube. Fifteen year old Travis Clark was already planning his wakeboard strategy for next year, while cheering on his sister, Annie, 13, who was zipping up and down the lake on double skis like a pro.
The Krewe entertained the crowd with pirate garb, beads, and a host of games and prizes designed by Jenn DeFreeze and Leanne Carney that included a water balloon toss, cornhole, and rock painting. Boat rides around the lake were provided by Jeff Jones and Chance Lowe, thanks to the donation of Lucky Lowe's 2017 Malibu Ski boat, while tiny land-lubbers sporting pirate patches and beads seemed content to play in the sand at the water's edge.
Over 100 participants enjoyed a luncheon of barbecue chicken, beans and slaw from Rick's Barbecue in Winter Haven, before it was back to the water for some more water skiing and raft rides. Every skier went home with a commemorative beach towel printed by Manatee Graphics, complete with an illustration of Peg Leg Pete engulfed in a wave of water.
The Krewe would like to express our gratitude to Mark Voisard (president of the Cypress Gardens Water Ski Team) and his wife Jean, who helped organize the day with event chairman Lisa Stark, as well as the talented and dedicated skiers of the Cypress Gardens Water Ski Team, without whom this event could not have come about. Special thanks to Peg Leg Pirates Robert Radney, Steve Latchford, Jenn DeFreeze, Leanne Carney, Bryan Sinnott, Ty Johnson, Marcia Hammonds, Eric Sugrue, and Admiral Mike Sutrous, and to volunteers Dawn & Glenn Brooks, Dave & June Wasche, Scott Zakany, Elizabeth Diaz, Tracey Estok, Anthony, Melissa & Claire Chaumont, Yvette Twyford and Wendy Petzold – – who all helped to make this day one we will not soon forget!
Be sure to check out our gallery for photos of Peg Leg Pete's "Day on the Water!" Gallery Link
Share Article: